Main content starts here, tab to start navigating
Menu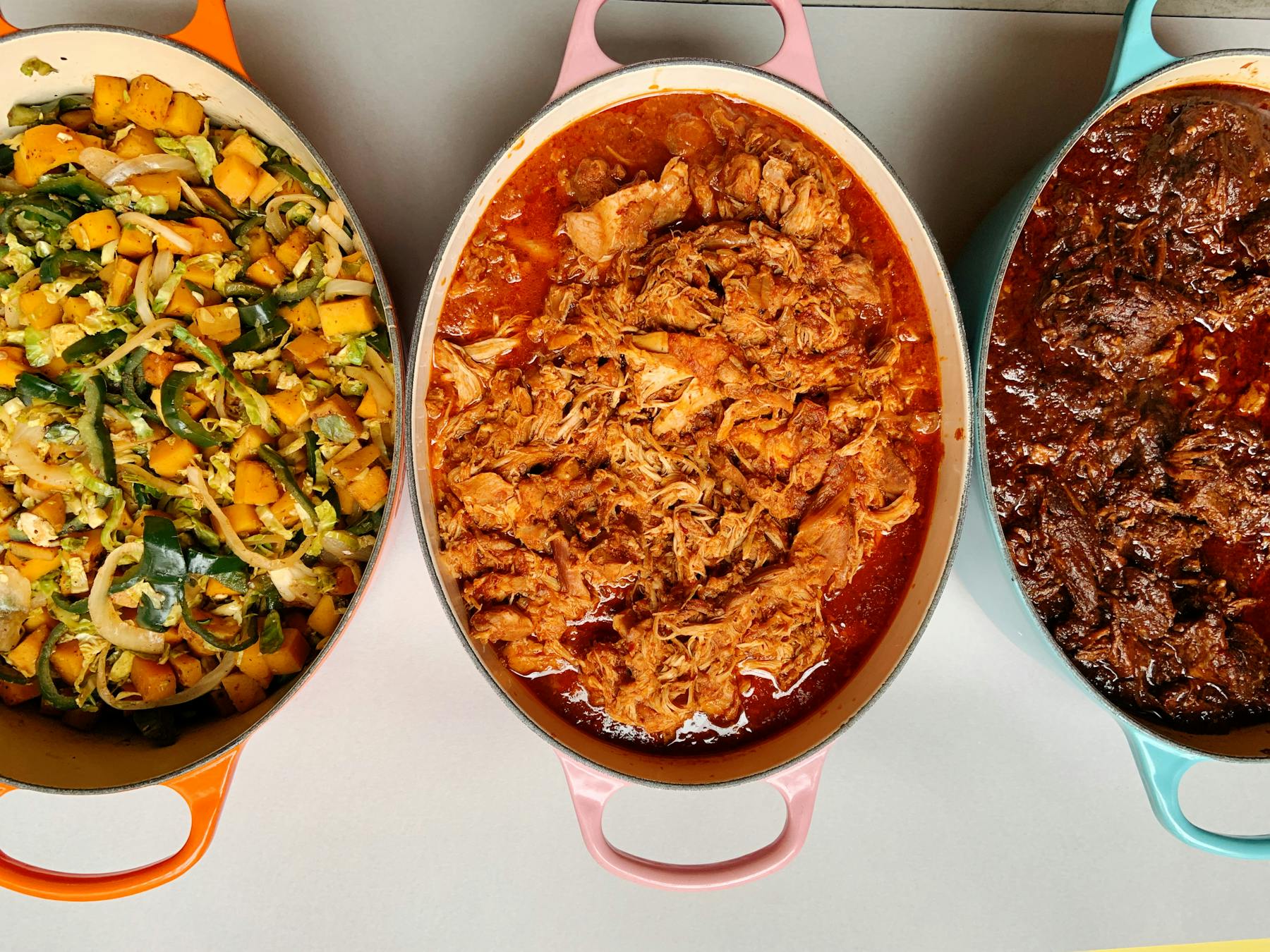 Breakfast Burritos 5.00
SERVED 8 am–11 am
el gabacho

scrambled egg, bacon jam, avocado

vegetariano

scrambled egg, poblanos, potato, el charro salsa

vegetarian
Chico Especial 14.00
3 Tacos + Choice of Drink
Tacos 3.75
Tacolicious Chico offers soulful tacos de guisado, a traditional Mexican style of taco filled with juicy braised meats and veggies. All of our tacos are gluten-free and served on house-made, non-GMO corn tortillas and come with cilantro, onions and side of salsa ("orange sauce" or avocado-tomatillo). Vegan and vegetarian options are noted below.
Chicken Tinga

Chipotle en adobo, tomato, onions

gluten free

Pork Chile Verde

Poblano, tomatillos, cilantro

gluten free

Butternut and Brussels

Butternut squash, shaved brussels, cilantro-pepita salsa

vegan

Lamb Birria

Chile negro, chile california, cinnamon

gluten free

Guajillo Beef

Cumin, mexican oregano

gluten free

Greens 'n' Beans

Chard, rancho gordo yellow eye beans, salsa macha

vegan
Salads 12.00
marina girl salad

little gem, avocado, cucumber, pumpkin seeds, cotija cheese, jalapeño vinaigrette

gluten free, vegetarian

kale salad

crispy quinoa, cabbage, cara cara oranges, almonds, cumin vinaigrette

gluten free, vegan
Drinks 3.75
Iced Tea

Agua Fresca del Dia

Hibiscus Lemonade

Housemade Horchata

Horchata Cold Brew

Housemade horchata with a serious shot of highwire cold-brew coffee.

$5.75
Snacks 3.75
Chips + Roasted Tomato-Mint Salsa

Chips + Queso

Caramel Crunch Cookie

WE PLEDGE ALLEGIANCE TO
★ HANDMADE, NON-GMO TORTILLAS
★ ANTIBIOTIC- AND HORMONE-FREE MEATS
★ SEASONAL VEGGIES
★ 100% COMPOSTABLE PACKAGING
★ GLUTEN FREEDOM FOREVER!